A Botswana Safari: Experience Nature First-Hand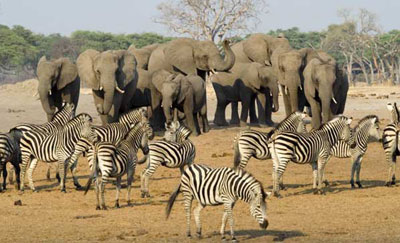 84% of Botswana is covered by the sands of the Kalahari Desert and savanna scrub. In the north you will find the spectacular Chobe National Park, bordered on one side by the Chobe river, one of only two permanent waterways in the country. The other is the spectacular Okavango Delta, which pours forth into the desert, bringing water to the animals and lush plantlife that inhabit this unique ecosystem.
Click on one of our tour packages on the left to find out how you can enjoy the sights and sounds of beautiful Botswana on your next vacation.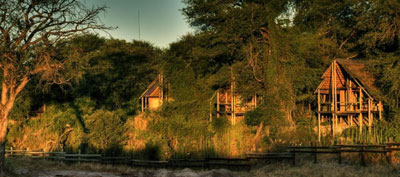 Botswana Safari Vacation
Botswana is one of the few unspoilt wildernesses left in the world. Our safari vacations allow you to travel through the national parks and game reserves in an open vehicle, providing you with an intimate wildlife safari experience.
Botswana is also home to the biggest elephant population in the world. Endangered species such as the African wild dog and cheetah are frequently encountered on our safaris tours. Bordered by South Africa, Zimbabwe, Namibia and Zambia, Botswana has over 164 species of animal and 550 species of birds.