Savuti Camp
< Back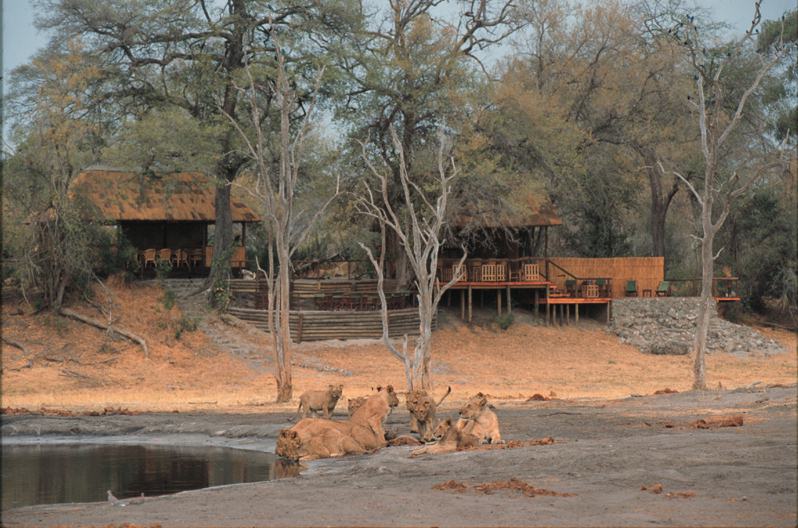 Located within the Linyanti Wildlife Reserve, Savuti Camp is the ultimate African safari experience. Built along the Savute Channel of Northern Botswana, and adjacent to Chobe National Park, Savuti Camp is surrounded by unspoilt wilderness of the Savute region. Because the Savute waterhole is the only one in this region of Botswana, there area around Savuti Camp and is teeming with small and big game animals, especially during winter. From elephants to impalas, giraffes to baboons, buffaloes to warthogs, to lions, cheetahs and wild dogs- they can all be seen in the Savute Channel's grasslands and waterholes near Savuti Camp.
At Savuti Camp, accommodation is in walk-in tents, each furnished with its own shower, flush toilet and hand basin. Savuti Camp's tents are built on elevated wooden decks with sweeping vistas of the Savute region. Meals at Savuti Camp are served in a spacious dining area and bar, where you can enjoy three-course dinners. Savuti Camp has a plunge pool adjacent to the dining area.
Safari activities offered at Savuti Camp include game drives, walking safaris around the Savute region, and game viewing in hides near the water holes of the Savute Channel. The area around Savuti Camp is the best place for viewing elephants, lions and cheetahs during winter. Night game drives around the Savute region are also available at Savuti Camp.